Personal Fitness Training
PERSONAL TRAINING PROGRAM OVERVIEW
Our personal training program is designed for the individual who has specific fitness goals in mind. It is aimed toward taking someone from their current fitness level to their desired fitness level in the quickest and safest way possible. Personal training provides the highest level of accountability and education through individualized program design, consistent instruction, and program monitoring.
Program Includes:
Initial fitness assessment
Resistance training program design
Cardiovascular training program design
Supplement recommendation
One-on-one instruction from a Certified Personal Trainer
Program manipulations when necessary to ensure consistent results
Personal Session & Package Pricing
| | | | |
| --- | --- | --- | --- |
| Sessions | $/Session | $/Package | Savings |
| 1 | $65 | | |
| 6 | $55 | $330 | $60 |
| 12 | $50 | $600 | $180 |
| 18 | $45 | $810 | $360 |
| 24 | $40 | $960 | $600 |
Small Group (2 or more people) Pricing
| | | | |
| --- | --- | --- | --- |
| Sessions | $/Session | $/Package | Savings |
| 1 | $34 | | |
| 8 | $30 | $240 | $32 |
| 16 | $28 | $448 | $96 |
| 24 | $25 | $600 | $216 |
| | | | |
**Small Group training prices shown are per person participating in the Small Group training. Small Group training is defined as 2-6 people working under 1 trainer for 1 hour at a specific time for guided fitness goals. Small Group training is a great way to work out with a friend or family member and still receive professional guidance from our training staff.
**All Packages Require a 50% Deposit **Session payment must be made at or prior to time of session **All Packages expire within three months of first session
OUR PERSONAL FITNESS TRAINERS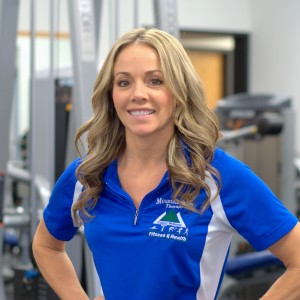 Lasa Baxter – Lead Trainer | NASM CPT
Lasa's passion and emphasis is on coaching and training athletes in strength, endurance, agility, quickness and speed. Her specialties include group, youth and women's fitness. She earned a BS in Business and Health Promotion, ASEP National coaching, NASM CPT. She enjoys a variety of outdoor sports, playing and coaching high school volleyball, time spent with family and her sidekick, dog, Finn. Lasa says "I enjoy coaching and mentoring others in health and fitness and feel it is a life calling to do so."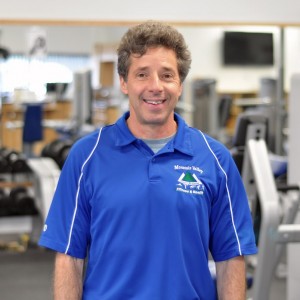 Kirk Creech | TRX
Kirk has been with Mountain Valley Fitness since 2013. He has received his TRX,NASM,CPT certificates. Kirk enjoys teaching a wide range of classes, from working with HS athletes to perfecting their technique and performance to those with physical challenges and our Senior Circuit. Kirk also teaches Cycling, Yoga, Suspension Training and Personal Training. Kirk enjoys family time, cross country skiing, running and hiking. Sign up for a class with Kirk – a stickler for form and technique "all core, all the time and breathe!"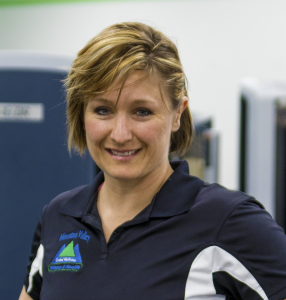 Summer Steele | ISSA CPT
Summer is passionate about bringing a holistic approach to fitness – breath, balance, strength, and nutrition. It all matters! She is a Certified Fitness Trainer and Specialist in Fitness Nutrition and is currently studying to become a Physical Therapist.  Summer has been working in the fitness industry since 2003 and has a wide array of experiences, but she specializes in athletes and corrective exercise to restore strength and balance after injury or long periods of inactivity.  Her own favorite forms of exercise is training for a Spartan Race, martial arts, and road cycling.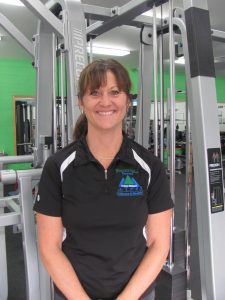 Cally Goss | ACE CPT
Cally has been a long-term resident of La Grande, moving from Yakima at age 6. Cally attended La Grande schools and EOU where she received her Bachelor in Arts and Education. She enjoys teaching, coaching and helping people succeed in accomplishing their athletic/fitness goals. Maybe you know Cally from her years of community service coaching basketball, volleyball and softball as well as leading mission trips through Youth for Christ and teaching art and her involvement with Scouting. Cally and her husband, Mark enjoy golfing, outdoor activities and spending time at their mountain cabin. They also enjoy spending time with their 3 grown children and 3 grandkids. Cally is passionate about fitness and helping a variety of fitness levels and age groups to make their goals achievable.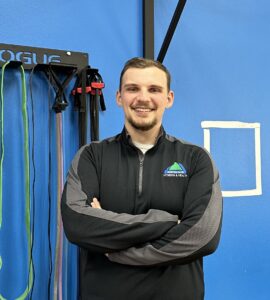 Cade Gorham | CPT
Hi everyone! My name is Cade Gorham and I am an Action Certified personal trainer. I grew up in La Grande most of my life and am so happy to finally be able to call it home once again. I have been at MVFH for just over a month now and love every minute of it! I started my own fitness journey about four years ago with a personal trainer at Mountain Valley and was able to get back into shape, and now I am hoping I can do the same for you! I specialise in weight loss and strength and conditioning, but mostly just want to make the gym as comfortable for you as I can! When I am not training you can find me doing just about anything outside whether that be golfing, white water rafting or going on trips to explore more beautiful places, I am always trying to find a new adventure to go on. I know that I can help you meet your goals if you are ready to put in the work with me!