Outdoor Fitness Park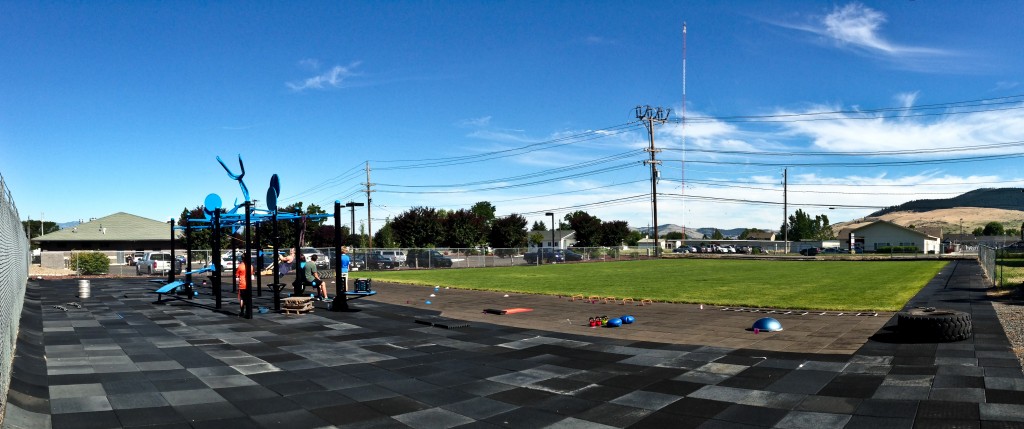 New to our facilities in Fall 2013, the Outdoor Fitness Park offers state-of-the-art equipment, approx. 1/7 mile lap track, and full grassy field for all your outdoor fitness needs! The facility is open to all members year-round (although it might not be much fun in the snow…) with no additional membership fees. Not sure how to utilize the equipment? We'd love to help you out! The best way is to attend one of our Group Fitness Classes in the park. If you're thinking about a single-person workout, talk to one of our trainers!
Classes offered in the Fitness Park (Weather Permitting):
HIIT
HIIT Kettlebells
AB-Domination
… And More!