Push Back BOGO 50% Sale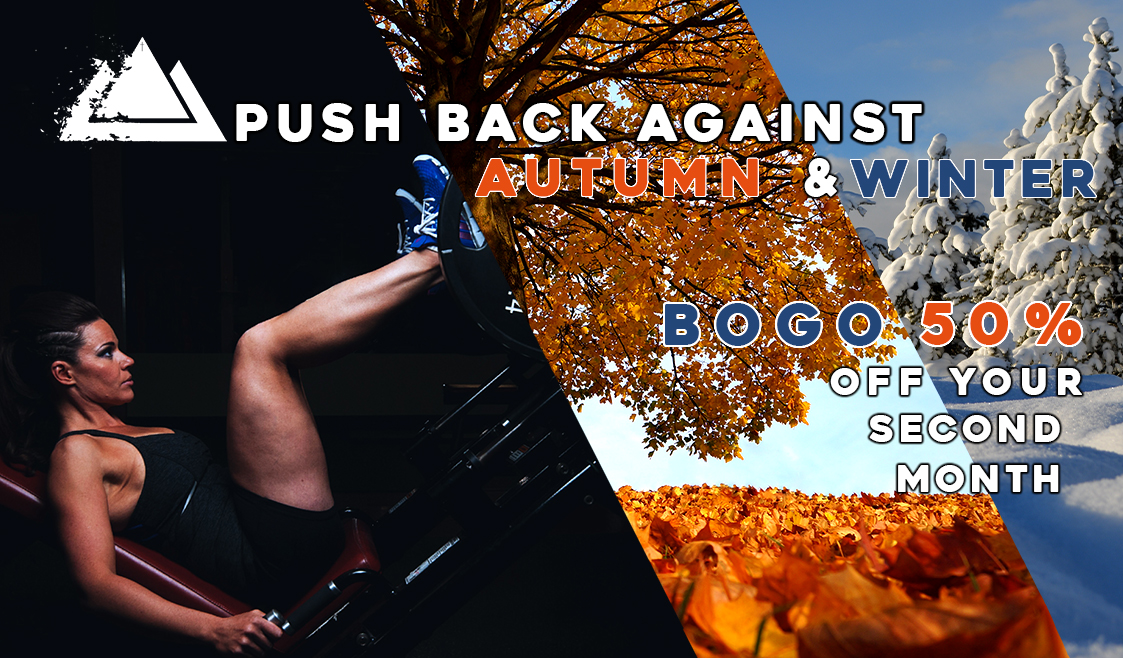 Are you ready to push back against autumn and winter and reclaim a little bit of 2020 for yourself? We have a true BOGO 50% off sale for new and rejoining members. From now until the end of November if you are a new or rejoining member and you purchase one month of membership you get your second month of membership for 50% off. With no contracts to sign and no hidden fees to deal with Mountain Valley Fitness and Health is the perfect place to start fighting back against autumn and winter. You can prepare your body for the holiday season and the new year in La Grandes cleanest gym, with all the cardio and weight equipment needed, a warm water pool, and an outdoor fitness park. We also have personal trainers who can help you reach your goals with professional guided assistance.
To help make the decision even easier we are increasing our operating hours. Starting October 17th, we will be open on Saturdays from 8 AM to Noon, and starting October 19th we will be opening the gym at 5AM Monday – Friday.
Call us at 541-663-0462 to sign up or learn more!
The BOGO deal excludes insurance program members, and members signing up under a corporate sponsorship.