We Are Opening May 18th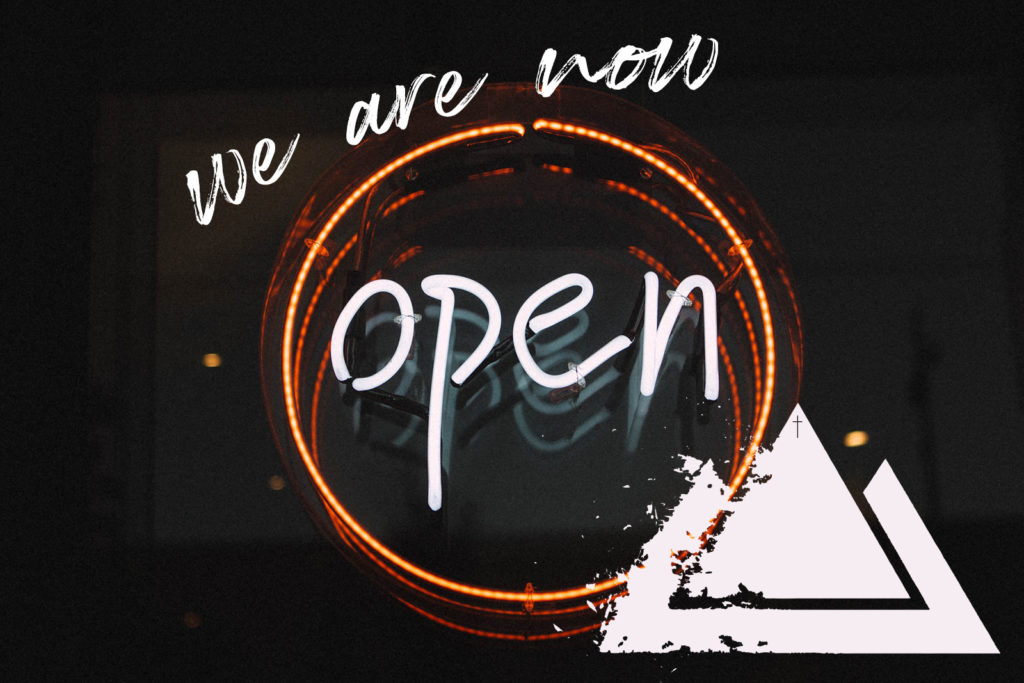 Opening May 18th
Hi everyone, we finally have good news. We will be opening back up on May 18th. In this reopening we do have some requirements by the state that we have to follow to reopen. In addition to some state requirements we are also making changes to the gym operations to help better assist us through this time. Here are some bullet points.
Occupancy limit: At least for the next several weeks we will only be allowing 10 members in the gym at a time to work out. Under Oregon's guidelines we are allowed to have 25 people in the gym, but we are reserving 15 places for trainers working out with clients, and then various other staff members, because staff does count to our occupancy limits. Some rooms such as our stretching room will have a limit of people in them as well to comply with social distancing so make sure you read the signs which will be posted as to room occupancy limits.
Appointment Only: You will need to call 541-663-0462 to make an appointment to use the gym. We know this is an inconvenience but it helps us manage our occupancy limits and the tracing requirements put forth by the state. That also mean that you might have to plan your workout more in depth. You might not be allowed to workout past what you signed up for if others have signed up and are wanting to get into the gym.
Gym Hours: The gym will be on reduced hours for the foreseeable future. These new hours are Monday – Thursday 6:00 AM to 7:00 PM, Friday 6:00 AM to 6:00 PM. We will be closed on the weekend.
Social Distancing: You have heard it everywhere you go, and we are not exempt. You will be required to keep 6 feet of distance between you and other people. We are not be requiring masks but we are not banning them. If you feel you need to wear a mask, please do so.
No Classes: We are very sorry but at this time all classes are canceled to help us comply with social distancing and occupancy limits.
No Pool: The state of Oregon is not allowing us to open the pool to our members at this time, only our Physical Therapy patients during an appointment can use the pool.
No Swim Lessons: As you could guess from the above rule, we are not allowed to have swim lessons at this time.
No Showers: The state of Oregon is not allowing us to have our showers open to members. We know this is a huge inconvenience to those who like to workout before work. We apologize but you will not be allowed to shower in the facility, so please plan your workout accordingly.
No Sauna: The state of Oregon is not allowing us to have our sauna open at this time. We apologize for the inconvenience it will be shut off until we are allowed to turn it back on.
Outdoor Park: The outdoor park will be open, and those people in the park do not count against our building occupancy limits, but those members working out in the outdoor park are still required to keep social distancing of 6 feet.
Equipment: We will be blocking off some equipment and moving others. It will make our gym less pretty but more functional so we can comply with social distancing better.
Cleaning: We will be cleaning more, but you will be required to clean each piece of equipment before and after you use it. We have added more bottles of cleaner, and we know most of you did this any ways.
Hand sanitizer / Hand washing: You will be asked to use hand sanitizer or wash your hands before and after your workout. We have hand sanitizer here available to use.
One-way traffic: We will be encouraging one-way traffic in our facility. Members will be encouraged to enter normally through the entrance and exit through the side door of the facility.
Personal Training: Personal training is allowed so long as trainers keep social distancing as much as possible. If you were regularly working out with a trainer before this all started, they should be contacting you shortly to see if you want to start back up again. If you don't hear from them soon please reach out to them or us.
Prices: Prices on month to months and ad on members will be going up slightly. We apologize for the frustration that this probably causes you and when you resign up you will get more information on prices.