Closed Due To Oregon Protection Framework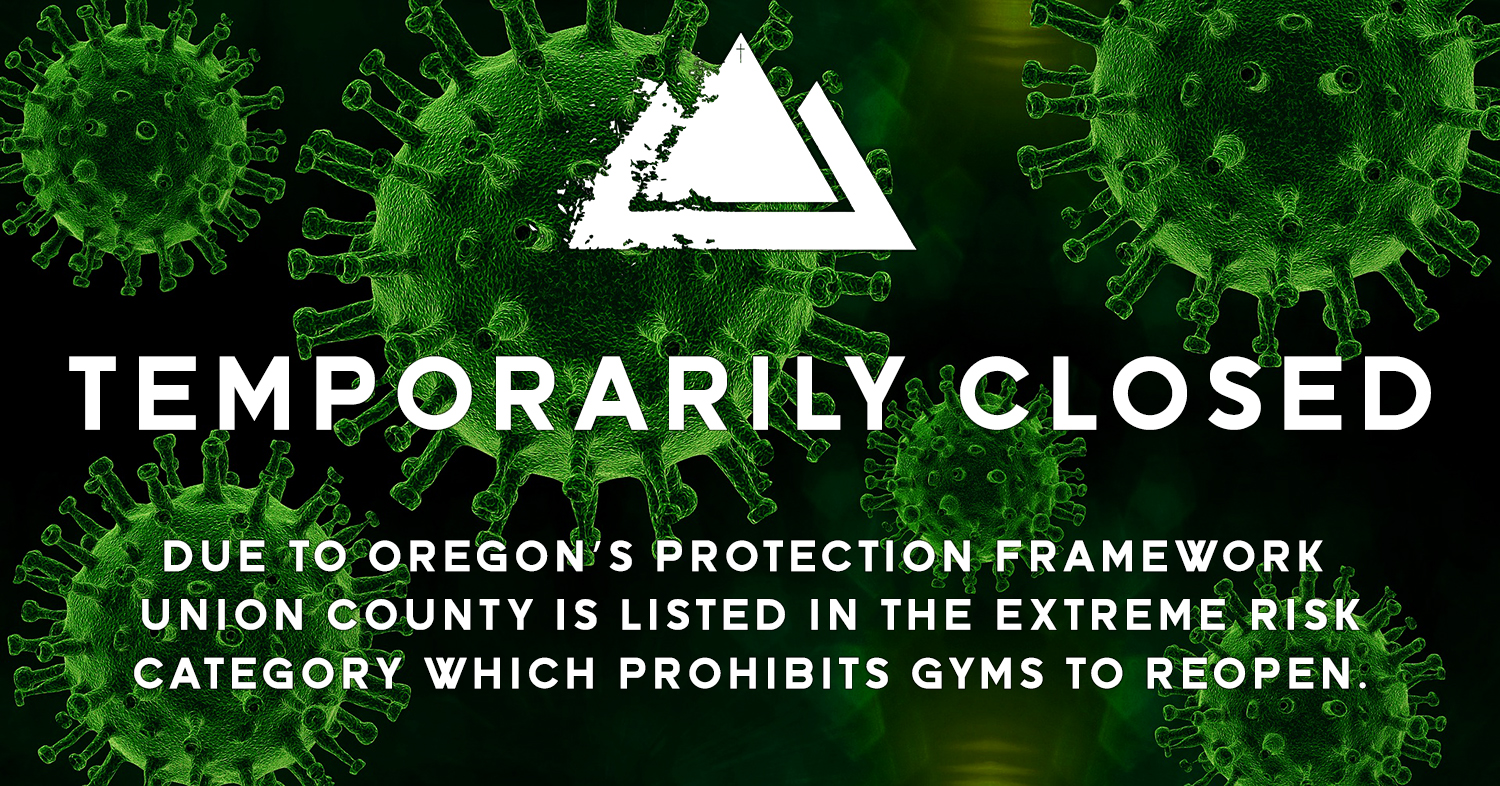 The Fitness Center is going to remain closed past the two-week freeze due to Oregon's new "Protection Framework" plan that goes into place December 3rd 2020. Under this new Protection Framework Union County is listed in the "Extreme Risk" category. Gyms and Fitness Centers in counties that are listed in the Extreme Risk category are prohibited from opening. We are not sure how long Union County will remain in the Extreme Risk category; it depends on the metrics of the county for positive COVID-19 tests. When Union County moves to a lower category and fitness centers are allowed to reopen, we will do so, until then we will remain closed.
For more information on the Protection Framework or to keep up on Union County's risk status click the link below.
https://govstatus.egov.com/or-covid-19/
Take care and stay safe.