Meet Our Staff
RECEPTION STAFF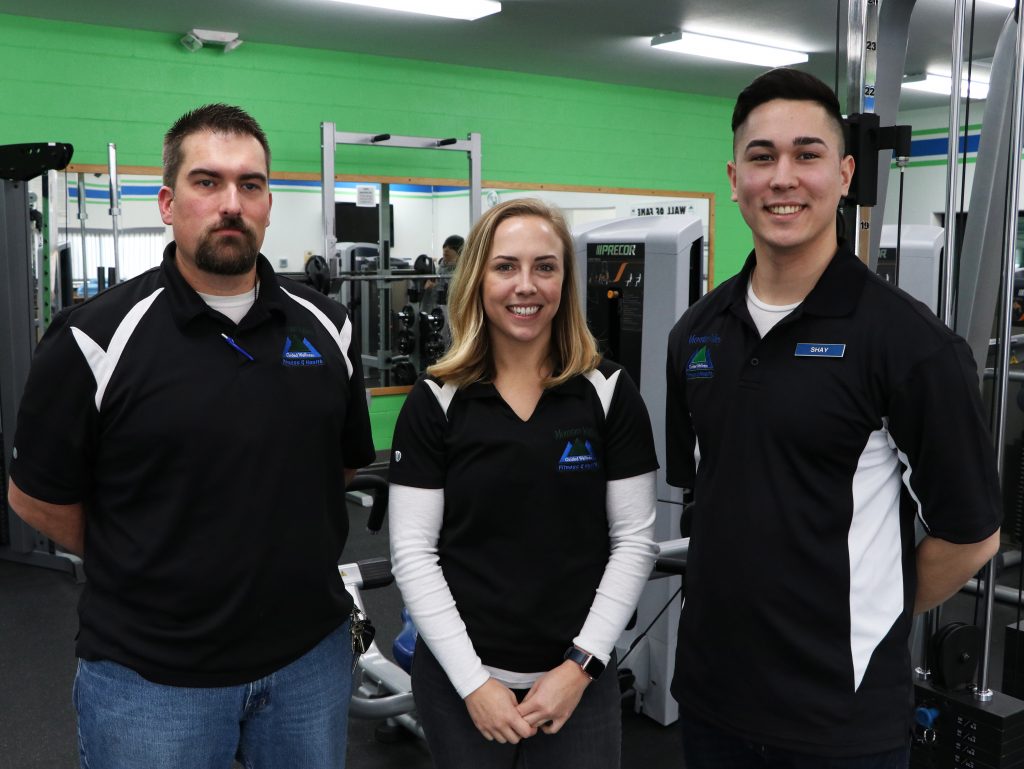 TRAINERS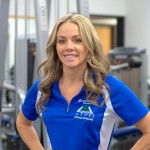 Lasa Baxter | LEAD TRAINER, NASM CPT
Lasa's passion and emphasis is on coaching and training athletes in strength, endurance, agility, quickness and speed. Her specialties include group, youth and women's fitness. She earned a BS in Business and Health Promotion, ASEP National coaching, NASM CPT. She enjoys a variety of outdoor sports, playing and coaching high school volleyball, time spent with family and her sidekick, dog, Finn. Lasa says "I enjoy coaching and mentoring others in health and fitness and feel it is a life calling to do so."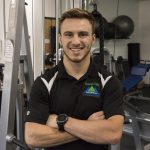 Taylor Walden | ACE CPT
Taylor, moved from Scappoose, OR to attend EOU and is nearing the completion of his bachelor in Exercise Science. Taylor became a Certified Personal Trainer to use this opportunity as a stepping stone towards his goals to earn his PHD in Exercise Physiology. Taylor's focus is directed at Athletic Performance, Olympic style weight lifting and helping athletes reach their peak performance. A visit with Taylor and you will quickly realize that he is most comfortable in the gym, assisting others to achieve their fitness goals.
Kirk has been with Mountain Valley Fitness since 2013. Kirk enjoys teaching a wide range of classes, from working with HS athletes to perfecting their technique and performance to those with physical challenges and our Senior Circuit. Kirk also teaches Cycling, Yoga, Suspension Training and Personal Training. Kirk enjoys family time, cross country skiing, running and hiking. Sign up for a class with Kirk – a stickler for form and technique "all core, all the time and breathe!"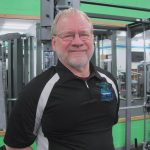 Mike Wood | NASM CPT
Mike received his BA in English and EDM/education; which led him down a successful 31 year career path as a teacher, principal and superintendent in public schools. Upon retiring, Mike continued his passion of cooking, carpentry and beer brewing, but an injury and diagnosis of Parkinson Disease led him to several Physical Therapy sessions. As the sessions improved his balance, strength and quality of life, Mike and his daughter became dedicated workout buddies and soon his wife was hooked too!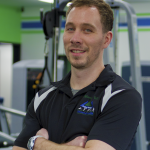 Cody Laurence | NASM CPT
Cody is not new to Personal Training and worked at MVFH while attending EOU. Cody then stepped aside to complete his goal and degree in Exercise Science. Cody's attitude to "make the world a better place" begins with his passion for body transformation through muscle gain, weight loss and body sculpting. When not in the gym, you will find Cody in a variety of outdoor activities and sports, snowboarding or target shooting. It has also been said that Cody has a secret skill as the "dog whisperer." Visit with Cody for weight loss/muscle gain and phenomenal body sculpting techniques.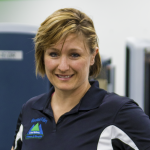 Summer Steele | ISSA CPT
Summer is passionate about bringing a holistic approach to fitness – breath, balance, strength, and nutrition. It all matters! She is a Certified Fitness Trainer and Specialist in Fitness Nutrition and is currently studying to become a Physical Therapist.  Summer has been working in the fitness industry since 2003 and has a wide array of experiences, but she specializes in athletes and corrective exercise to restore strength and balance after injury or long periods of inactivity.  Her own favorite forms of exercise is training for a Spartan Race, martial arts, and road cycling.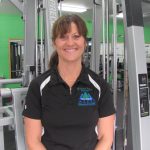 Cally Goss | ACE CPT
Cally has been a long-term resident of La Grande, moving from Yakima at age 6. Cally attended La Grande schools and EOU where she received her Bachelor in Arts and Education. She enjoys teaching, coaching and helping people succeed in accomplishing their athletic/fitness goals. Maybe you know Cally from her years of community service coaching basketball, volleyball and softball as well as leading mission trips through Youth for Christ and teaching art and her involvement with Scouting. Cally and her husband, Mark enjoy golfing, outdoor activities and spending time at their mountain cabin. They also enjoy spending time with their 3 grown children and 3 grandkids. Cally is passionate about fitness and helping a variety of fitness levels and age groups to make their goals achievable.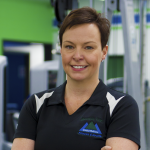 Kimberly Shaul | ACE CPT
Kimberly is working on becoming a specialist in sports conditioning and weight management. Outside of Mountain Valley Fitness & Health, Kimberly is a realtor with Valley Realty and she worked for Nike for many years. Kimberly also rides a Harley and looks forward to taking a motorcycle trip to the Southwest States with her husband! Kimberly is excited to become a great Personal Trainer and to help people become the most fit version of themselves that they can be.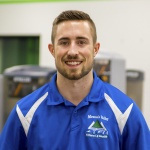 Michael Herbst | ACE CPT
Michael's passion lies in living an active lifestyle, his faith, friends, family and the sport of weightlifting. Michael is an ACE Certified Personal Trainer and Sports Performance Coach as well as an Exercise Science student at EOU. Michael previously worked in aviation, fueling planes and helicopters and grew up with the positive influence of his three older brothers. Michael set 6 state records in snatch and the clean and jerk and he is currently working toward a national medal at University Nationals for weightlifting. Michael enjoys outdoor adventures in his truck, salted dark chocolate and can do an array of backflips and aerial tricks. His motto is "believe in yourself and do not let mistakes or fear of mistakes hold you back or bring you down."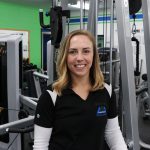 Kassidee Kelley | Facility Supervisor
Kassidee enjoys anything outdoors: hiking, camping, kayaking, and travel. She grew up in Oklahoma, received her degree in Human Nutrition and Hospitality from Arkansas, but her travels brought Kassidee and her dog, Flynn, to Oregon. Kassidee's must haves: great music, a good book and coffee. Her background in nutrition, in combination with her love for adventure, meshes well with MVFH. For Fitness and Health concerns, visit with Kassidee at the front desk, or introduce yourself and provide a little ski advice…one of many things on her bucket list to learn now that she is an Oregonian.