Career Opportunities
YOU CAN HAVE IT ALL…
PROFESSIONAL CHALLENGE AND QUALITY OF LIFE.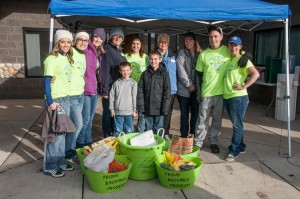 You can have it all without compromising your professional practice development when you join the Mountain Valley team. We are an expanding guided fitness and wellness center.
We are committed to providing a wide spectrum of specialized service to our community, as well as supporting each staff member in the fulfillment of his or her personal, professional, and financial goals.
What our clients say about our staff:
"One of the best and most professional healthcare facilities I have ever seen and received services (I am in healthcare so have seen many)."
"I like the atmosphere and personal caring staff at Mountain Valley and have had an excellent experience helping me stay motivated. Thank you all!"
"I am totally impressed with the entire staff."
What our staff says about working at Mountain Valley: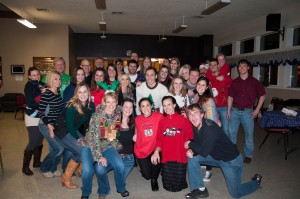 "The most outstanding thing for me has been the value placed on continuing education. I began with an interest in lymph drainage and because of the mentoring, financial and time support and encouragement I have received at Mountain Valley Therapy, I have recently become certified in Lymphedema Management and Lymph Drainage Therapy, providing a whole new area of treatment specialization for our patients. I have been able to cultivate my dream with the support of Mountain Valley Therapy."
– Karen Deutsch, LPTA, LLCC
"Mountain Valley Therapy is a stimulating work environment in the orthopedic setting. It is not a clinic for a therapist who is happy with the status-quo. Every therapist here continually strives to improve his or her skills. Mountain Valley Therapy offers a generous continuing education benefit and gives you the freedom to choose what areas you would like to study. Mountain Valley Therapy encourages all employees to shine both at work and in the community."
– Corrine Dutto, MPT, OCS
"Working at Mountain Valley Fitness & Health has provided me with an amazing opportunity to begin my career and to grow both personally and professionally. The owners and staff have supported my professional interests and encourage me to take on new projects that have opened many doors for me. Everyone who works here provides an amazing, stimulating environment and I couldn't ask for a better place to be employed."
-Shaelah Harmon
Your next step…
If you are currently considering employment, contact our Human Resources department at rwoosley@mountainvalleytherapy.biz.
If you are not currently looking for employment, ask to be put on our mailing list for our specials and other activities.
If you know someone who you think would be an asset to our team, ask for a referral card.
For career opportunities, please contact us via:
Phone: (541) 663-0462
Fax: (541) 975-2720
Email: rwoosley@mountainvalleytherapy.biz
You may also send a resume and completed employment application to:
Mountain Valley Fitness & Health
Attention: Human Resources
2519 Cove Avenue
La Grande, OR 97850
Click here for APPLICATION FOR EMPLOYMENT
Currently, we have an opening for the following position: